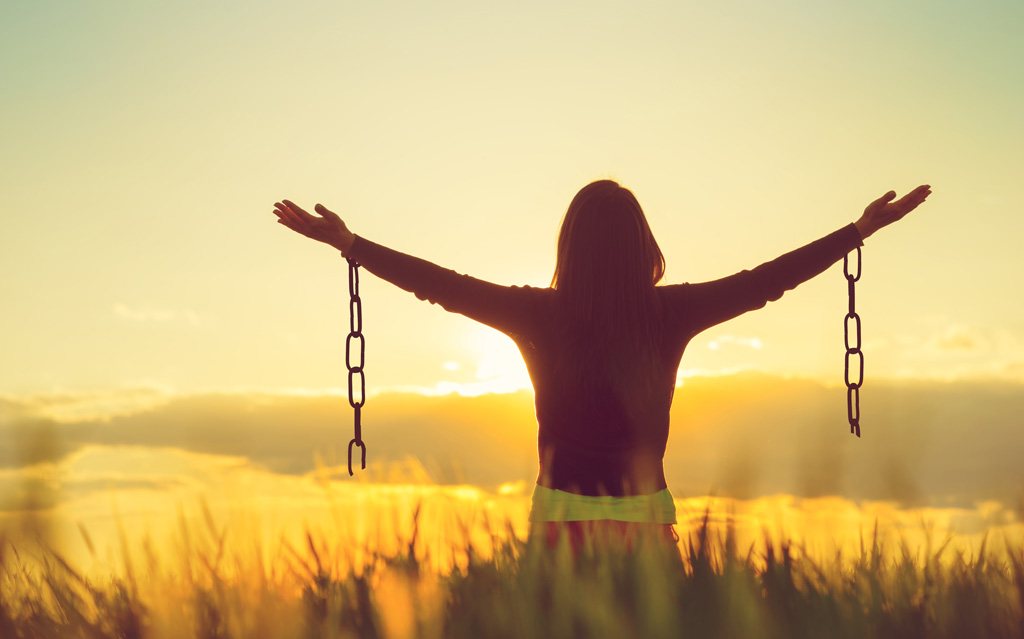 By Hedieh Mirahmadi
…. For I delight in the law of God according to the inward man. But I see another law in my members, warring against the law of my mind, and bringing me into captivity to the law of sin which is in my members. O wretched man that I am! Who will deliver me from this body of death? I thank God—through Jesus Christ our Lord! So then, with the mind, I myself serve the law of God, but with the flesh the law of sin.' Romans 7:21-25
I love how honest and heartfelt Paul describes the "war" inside his body. The battle between sin and the indwelling of the Holy Spirit can be fierce! In 20+ years as a devout Muslim, I obeyed the religious duties out of fear and peer pressure. I wasn't changed internally, I was just masked. The experience I have now in Christ, my Spirit longs for change and fights my flesh to flee from sin. Within months of my salvation, it literally felt like a war inside my being. Sometimes I wasn't sure who would win. Since the experience was new, I did what I always do. I tried to control it. 
The more I tried to control the process, the worse I did. I had to learn to let Christ lead me. I had to surrender my power so that He could guide me through the transformation. I was not use to surrendering my willpower to anyone or anything. The process was painful, humbling, and frightening at times. I was letting go of all my expectations from life, in exchange for the unknown that I accepted entirely by faith.  I didn't always listen to His voice, though, as I am sure many of you can relate. So I experienced great disappointment and agony in those failures. Yet, the more I failed my own way, the easier it got to follow His lead.  Through prayer, reading the Word, and just spending quiet time in contemplation of God, the Holy Spirit encouraged me, picked me up when I failed, and comforted me when I felt defeated. In my own strength, I just wanted to punish myself but He doesn't do that to us. He loves us into submission. He creates a desire, a longing for goodness and righteousness, that overcomes the urging of our flesh to go back into sin.
It was almost like being a child again. Sometimes, we listen to our parents because we love and trust them; but, other times, we just want to touch the hot stove. However, once burned, we learn.
'For we know that the whole creation groans and labors with birth pangs together until now. Not only that, but we also who have the firstfruits of the Spirit, even we ourselves groan within ourselves, eagerly waiting for the adoption, the redemption of our body.'
Romans 8:22-23
Notice Paul's use of the word "groan and labors" because transformation in Christ is not meant to be easy. We see in our lives the first fruits of our rebirth, but the old self tries to trap our hearts and minds with old destructive patterns. It makes us cry out to God and the Holy Spirit will even pray on our behalf. Though we stumble, we get back up and try again. 
The most amazing thing is that even though we fail to listen or we make a couple of wrong turns, He promises to turn it to our favor! A very popular verse of the Bible stems from this very principle. If you love God with all your heart and are striving to be transformed by the Spirit, He will make all things work for our good. It is another extraordinary manifestation of His love for us. God the Father knows we are weak and subject to our flesh so He gives us endless opportunities to try again. Suit up and show up. I always loved that expression and now it has new significance to me. My Heavenly Father wants me to prepare for the spiritual battle through prayer and worship. Then, just show up ready to try again. 
This internal transformation is why a personal, intimate relationship with Christ is so important. The soft still voice of the Holy Spirit often isn't heard at a church service or around a group of people. It is when you are alone with His Word and cry out to Him for help that the fruits of the spirit are grown. 
If you believe in Christ but have not experienced a personal relationship, I encourage you to cultivate one. It is not ritualistic or require a particular format, it is you and Him. He speaks through His Word. Open the Bible and meditate on the words. Open your heart and mind to what He is trying to say to you, personally. The Bible is not just a bunch of stories of people who lived thousands of years ago, it is the timeless, word of God to His people. It will speak to you, draw you in, and never let you go. 
____________________
1Romans 8:28