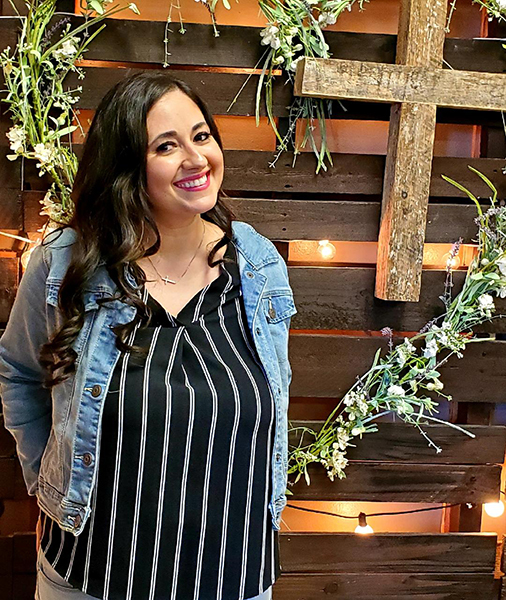 Negin was born in Kabul, Afghanistan and together with her immediate family, they were forced to flee their home during the Soviet war in the late 1980's. As Negin grew up to be a young Muslim teenager in the United States, she struggled to find her identity in Islam and wrestled to meet her family's expectations for her to be a good Muslim girl and uphold her family's name and honor, while integrating into western culture. Negin fell in love with a non-Afghan Muslim man, Alex, with whom she had become pregnant, but her parents were furious and refused to allow the relationship to continue. They forced her to get an unwanted abortion and sent her away to Europe to marry a relative in an arranged marriage. She managed to escape and return back into the United States, where she eloped with Alex, whom she's been married to for 14 years and together they have 6 children.
As a young working mom and wife, Negin felt even more distant from Allah, the God in Islam. She felt the heavy weight of this world in the form of depression, anxiety, and bitterness. One night, Negin was awoken to find the three Crosses of Calvary on her wall in the form of light. Curious about this vision, she had her first spiritual encounter at a Calvary Chapel church, where she heard the Gospel and worship music for the first time. She immediately felt the heavy burdens of her life lift off her shoulders and her hardened heart burst open to receive Christ Jesus as her Lord and Savior.
Shortly after receiving the Lord but being weak in her walk, Negin wandered in the wilderness of life for the next few years, leading her into greater heartache, despair and loss of hope. After taking many more wrong turns in her life, she was brought down to her knees where she finally surrendered all areas of her life to Jesus and turned to Him for redemption. Negin's new covenant with the Lord came in the form of attending Women's Bible Studies, teaching and serving in the Children's Ministry, and a divine call to publicly profess her new found faith by getting Baptized. The Lord continues to use Negin to share her testimony with various churches and ministries throughout California, in a way to encourage others and draw them to the Cross. Negin is also the Prayer Coordinator for COMMA Network – a ministry to reach Muslims.