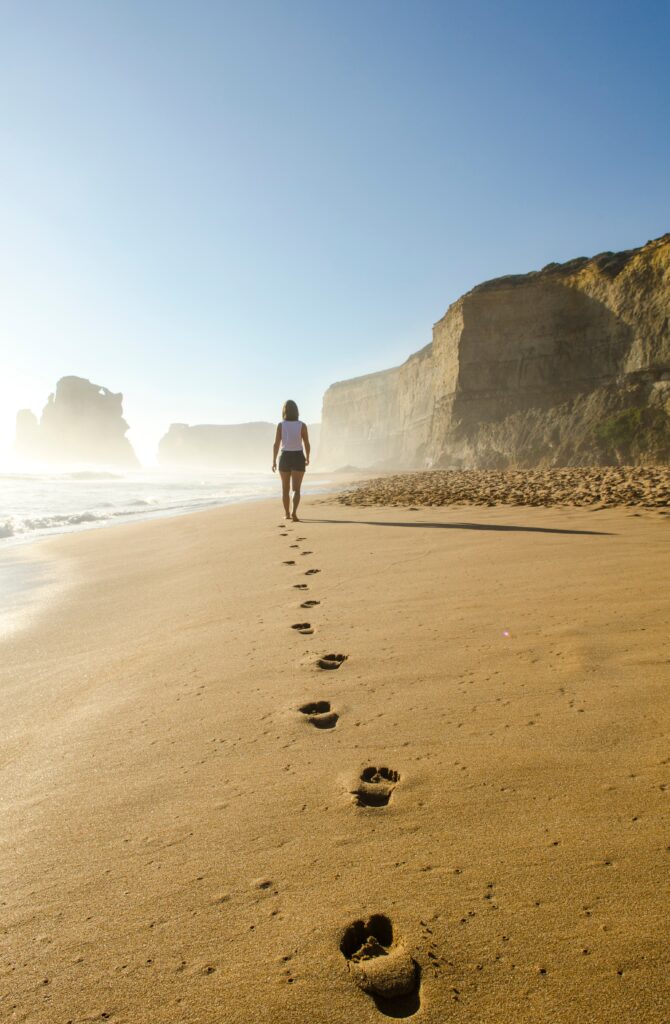 By Hedieh Mirahmadi
In my last blog post, I compared leaving Islam to being set free from a cage. However, that freedom led me straight back into the bondage of a life filled with sin and personal destruction. All those years of prayer and fasting did nothing to conquer the desires that led me to seek God in the first place. Luckily, Christ rescued me from that torment and that is when the REAL transformation began. No one told me I had to stop the habits that were leading to my disintegration; but, there was "force" within me urging me to change. It was the Holy Spirit transforming my thoughts and actions to no longer want that lifestyle. Sometimes I could hear Him gently nudging me and other times it was a scolding; but, I knew it was not in my own strength. Like walking around in shoes that were too small, it felt wrong. I was evolving from the inside, out. It was the indwelling of Holy Spirit, that communion with Him that was remaking me. Not by might nor by power, but by my Spirit,' says the LORD Almighty. Zechariah 4
In Romans Chapter 6 Paul teaches us how and why this transformation occurs. As believers in Christ, we undergo a death and a resurrection. The Holy Spirit puts to death our old way of life so we can be resurrected into who we are meant to be–free. Free to live in the righteousness He died to give us.
Therefore do not let sin reign in your mortal body so that you obey its evil desires. Do not offer any part of yourself to sin as an instrument of wickedness, but rather offer yourselves to God as those who have been brought from death to life; and offer every part of yourself to him as an instrument of righteousness. For sin shall no longer be your master, because you are not under the law, but under grace. Romans 6:12-14
Paul gives us three actions we must do or refuse to do for this resurrection to take place. First, when sin calls to us, we must stop obeying it! We died to sin, so let's not go back. Instead, we offer ourselves to God as those who are alive and free from sin. Third, we don't give our body parts over to sin, but use them as instruments of righteousness.
Paul continues: But now, having been set free from sin and having been enslaved to God, you have your fruit leading to sanctification, and its end is eternal life. Romans 6:15
So we must make the conscious choice not to allow sin to control and rule us. Don't look back nostalgically at the past, it was a life of death. Even though we have accepted God's gift of righteousness by faith and we are delivered from the penalty of sin, we still must choose how we will devote our lives moving forward. Paul challenges us to invest in a life that will pay the dividends that God intended.
Even as redeemed believers in Jesus, we still contend with the ongoing presence of sin in our bodies. Yet, the indwelling of the Holy Spirit empowers us to live free from the bondage of sin. We choose who we want to serve and we cannot serve two masters. The Holy Spirit will do the rest.
This also applies to the sin of "false idols or codependency" . The Holy Spirit can free us from seeking the approval of others and living a life enslaved to another human being who devalues our worth as a son or daughter of the Most High God. Paul invites us to serve only Christ. I won't lie. Allowing the Holy Spirit to transform me and not thinking I can do it in my own strength– was super hard for me. I was used to a work based religion. I always thought I had to earn God's love. Now I had to surrender all the power and authority to Him. It hurt really bad at times. It can be lonely and frustrating, but I kept at it– praying and listening for the Holy Spirit to guide and comfort me.
Jesus has filled my hollow places with His glory. I am humbled by it and feel utterly helpless at times, but free. Free from the shackles of being a slave to desires, or the feeling that I fall short or never did enough to please God or people around me. That freedom brought a joy I have never known before.
Whether you are seeking that freedom for yourself or for a Muslim friend, there is no other power on Earth, no empty religious laws that make you pray 5 times a day or wrapping you in layers of clothing, that can save us from ourselves. It is only through a direct, personal relationship with Christ and the indwelling of the Holy Spirit that we can truly be set free. He alone can redeem and resurrect us.